5 Hot Products for Summer
The sun? Never heard of her.
It's your brand that's going to be bringing all the heat this summer by utilizing some of the hottest new products Staples has to offer.
Whether you're planning on attending or hosting, there sure to be no shortage of events that are ripe for gaining positive impressions for your brand this summer. Make sure you show up with the best promotional products to ensure that your name and message stay top-of-mind all season long.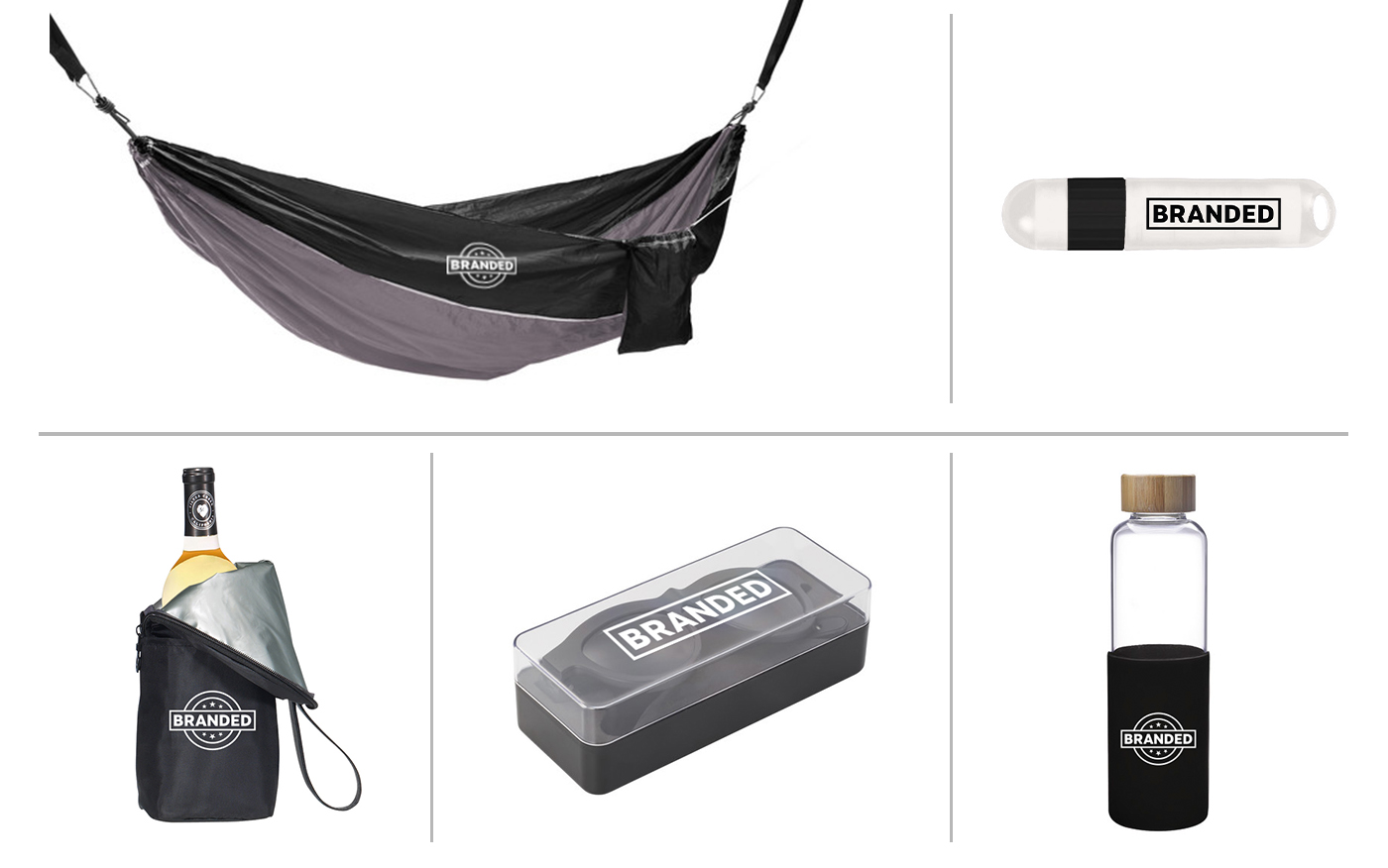 Let the sun shine on your brand when you include these personalized sunscreen combos in your warm-weather campaigns! With one end containing SPF-30 sun screen and the other SPF-15 lip balm, this product makes for an ideal giveaway at outdoor events.
Sunglasses with Bluetooth® Speaker
Protect your eyes from UV rays and bring the party with you wherever you go with these awesome sunglasses that contain a Bluetooth® speaker. Safe AND fun – who says you can't have it all?
Make sure your brand can hang! Whether you're going camping, hiking or whatever other outdoor activity you prefer, you'll love having this portable hammock on hand. You can take a load off wherever you are while also drawing attention to your brand.
18 oz. Glass Water Bottle
Staying hydrated is extremely important on hot summer days. Make sure you're drinking enough water and looking good while doing it with this trendy 18 oz. glass water bottle.
Insulated Wine Bag
Wine not? Your brand will be the star of any picnic or barbecue this summer by performing an essential function: keeping the wine cold. This branded insulated wine bag does just that while representing your name and logo.
Feeling the heat? We're just getting warmed up. There's tons of unique products and inspiration available to you to ensure your brand is positively represented this summer.
Contact your Staples Representative to start taking advantage of our hottest products. Don't have a Staples Representative? Call 1-800-369-4669 or email scs@staples.com to get started today.