Branded Pens: A Timeless Promotional Item
Promotional pens have a bad reputation for being cheap, ineffective and uncreative promotional items. When you choose the right pen for your branding needs, you can save money, stand out, gain new business and create lasting impressions.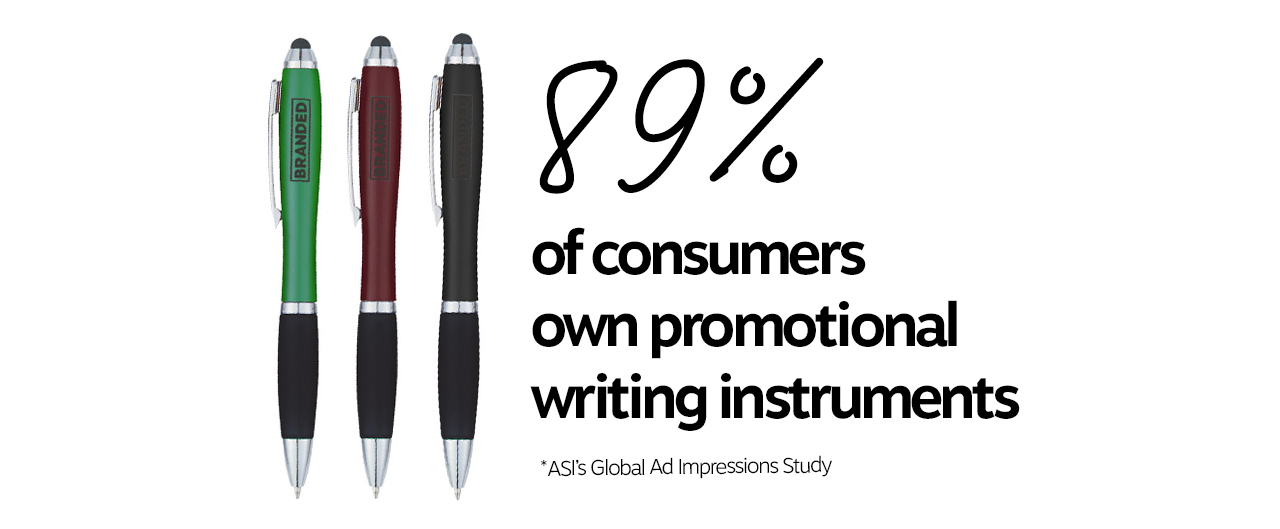 Promotional pens are a timeless classic that deserve some praise. The Advertising Specialty Institute also found that promotional writing items are kept for 9-months on average.
See Our Branded Pens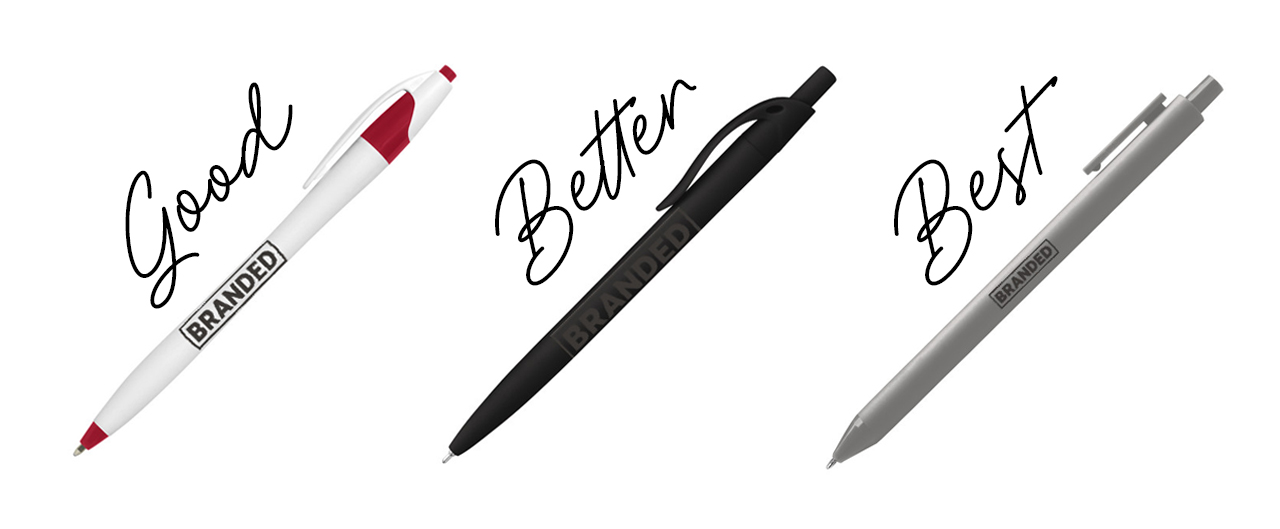 Depending on your giveaway needs and budget, you can choose the pen that is just right for your brand. A good option to start with is the Dart Pen with Black ink, great for frequent use like a grocery store or check-in desk. The Sleek Write Rubberized Pen offers a better and more professional look, perfect for a hospital or bank setting. If you are looking for something to really impress your audience, the Softtouch Gel Pen is the best choice for giving away at trade shows or college campus tours.
If you really want to stand out, we recommend the Cross Tech 3+ Multi-Function Pen. Available in a gift box, this pen is perfect for customized gifting. With a sleek chrome finish, multiple writing functions and a stylus at the end, this pen will give a professional and innovative impression.
Contact your Staples Representative about placing an order! Don't have a Staples Rep? Call 1.800.369.4669 or email scs@staples.com to get started.