2020 was a big year, get them off to the right start and encourage their resolutions for the new year. 
Ring in 2021 the right way. As we approach the new year, people are starting to make plans to accomplish their New Year's resolutions. Help recipients reevaluate their everyday lives, goals and routines while connecting with your brand and having a successful 2021. 
Knowing what your audience is striving for in the new year offers your brand a great opportunity to show your support on their journey. According to a study by Statista, the five most popular resolutions for 2020 were managing finances better, eating healthier, being more active losing weight and improving their mental well-being.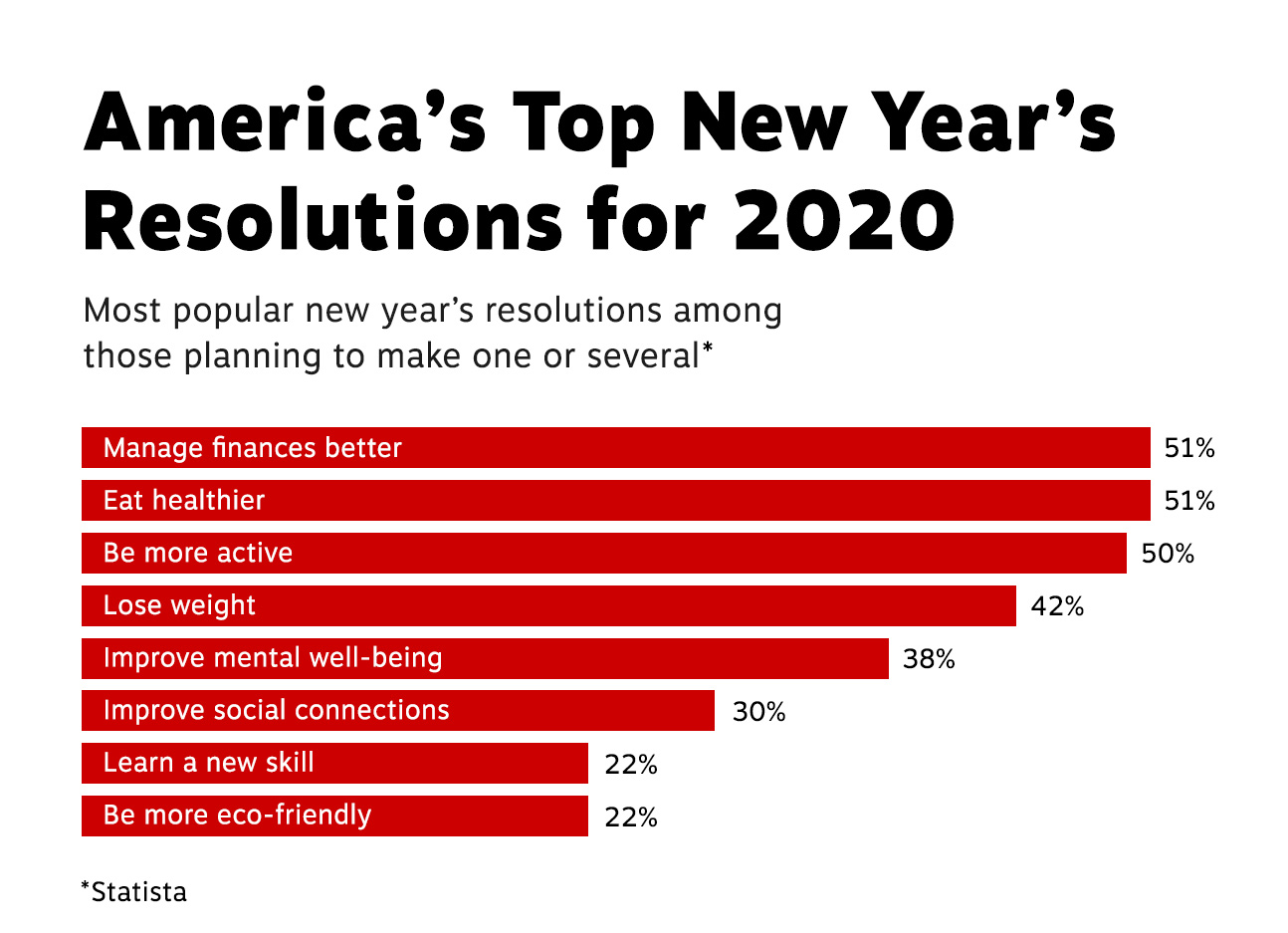 At Staples Promotional Products, we have the perfect items for Health and Wellness, Sustainability, Office Essentials and so much more to accommodate the most popular resolutions. With our many years of expertise and experience, we are more than happy to connect your brand with items everyone will love and appreciate for 2021 and beyond. Contact your Staples Representative for kitting solutions to send them everything they need to turn their resolutions into reality sent right to their door.   
For more ideas and inspiration, be sure to check out our seasonal idea book for last-minute ideas. 
A new year means new promo! Contact your Staples representative for ideas, inspiration or to place an order. Don't have a Staples Rep? Call 1.800.369.4669 or email scs@staples.com to get started!