Small Businesses, Big Opportunities
Whether promoting an established brand that is a community's pride and joy or beginning a startup, promotional products can be one of the most lucrative ways to build your brand.
Small businesses are the heart, soul and backbone of several communities across America.  No matter the size of the brand, Staples Promotional Products is proud to provide solutions with the same experience, expertise, services and tools to create, protect and enhance the most recognized brands. When redesigning our website, we made it a priority to create various shopping features to make it easier for both large and small brands to customize and purchase the perfect branded merchandise.
Why Choose Promo?
Having loyal customers and a strong brand association can make or break a business. Using promotional materials not only helps create a clear idea of what the business is, but it also establishes what consumers think and know about the brand
Choosing promotional products as part of your marketing strategy helps establish deeper connections and long-lasting memorable results. According to the Advertising Specialty Institute (ASI), promotional products are the most highly regarded form of advertising and rank above television, internet and mobile forms of advertising and are 2.5x more likely to have a positive opinion of promotional products than internet advertising. ASI also found that 85% of promotional product recipients remember the advertiser or brand they received items from worldwide.
Getting the Most Out of Your Budget
Promotional products don't have to just be gifts, giveaways or rewards. Selling promotional products is a wonderful way for loyal customers to show their pride while you receive the free publicity and profit.  ASI found that one-quarter of consumers actually purchased a promotional product in the last year.
Staples Promotional Products has the experience, resources, perspective and tools to help brands turn merchandise into marketing advantage to empower small businesses with big-business resources, tools and buying power. This allows your brand to get the best pricing, sourcing and service that the industry has to offer.
We're Here to Help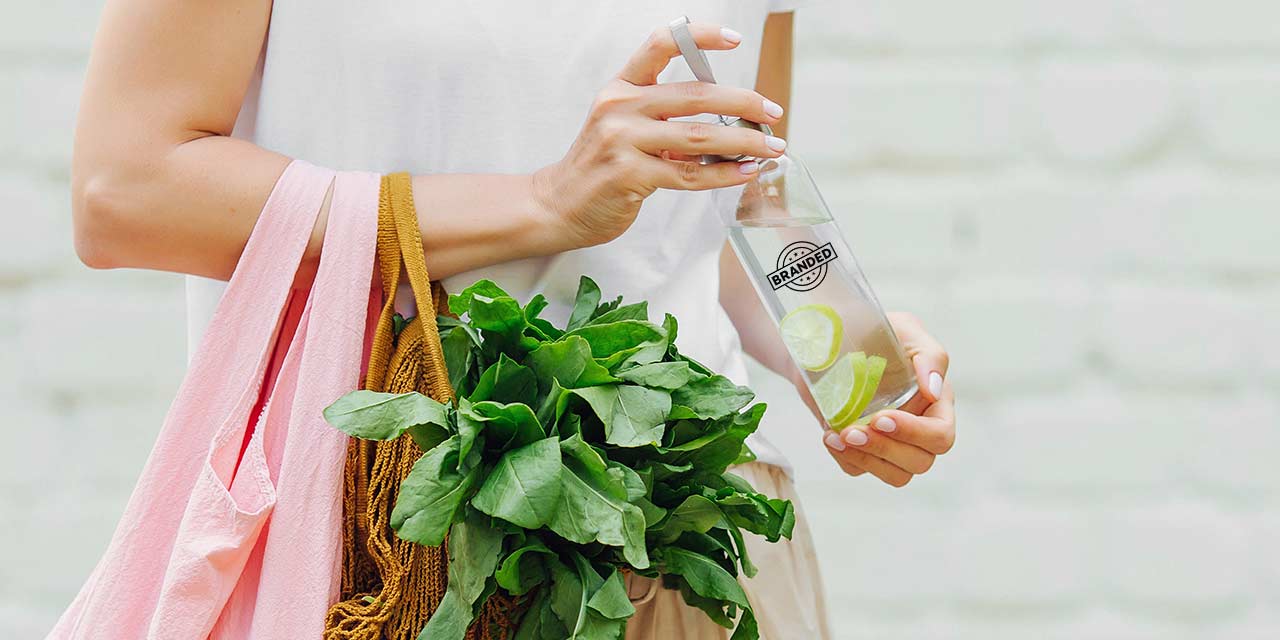 Focus on what's important, we'll handle the rest. At Staples Promotional Products, our expert merchandising team researches the latest trends to provide product customized products and solutions designed specifically for your brand with the same industry-leading innovation trusted by Fortune 500 companies.
If you're interested in building your brand, consider some of the items below that are a great beginning investment with products that are perfect for starting your branded merchandise collection.
Small Business Products
According to ASI, 73% of consumers own promotional bags which generate 3,300 impressions throughout their lifetime! Instead of using a generic plastic bag, offer a special tote to elevate their shopping experience and save on plastic bags. They're ideal for boutiques, farmer's markets and so much more.
Apparel
Apparel items are an ideal solution for amplifying almost any occasion. Shirts, jackets, hats and more are one of the most popular promotional categories and have an average of 3,400 impressions over their lifetime on average according to ASI.
Whether signing anything from a receipt to a contract, make it a branded experience. Writing Instruments are a timeless promotional product classic that everyone knows and loves. According to ASI, promotional writing instruments like pens are kept for 9-months on average.
Let your audience think of you every time they have a drink of coffee, water and so much more. According to the Advertising Specialty Institute, drinkware generates 1,400 impressions on average during its lifetime, which is around 12 months on average.
To learn more about how promo can benefit your small business, make sure to read Stretch Your Small Business and The Real Value of Promo.
We're here to help! If you have any questions, please contact 1.800.369.4670 or email scs@staples.com to learn more.