Since 1979, the Local Initiatives Support Corporation (LISC) has been dedicated to investing resources to both rural and urban communities across the nation overcome adversity, hardships and disasters by providing opportunities for all. To give communities a competitive edge, LISC goes a step further by creating comprehensive strategies to connect residents with safe and affordable housing, quality education, job training, financial coaching and more to close the opportunity gap.
With 35 offices nationwide, a rural program that reaches more than 2,100 counties in 45 states and LISC-founded affiliates and entities: LISC has developed a vast network of community-based partners to make real contributions in both rural and urban communities. In the last 40 years alone, LISC has invested $22 billion and created $64.8 billion in total development for communities across the nation contributing to housing, businesses, jobs, education, safety, health and more!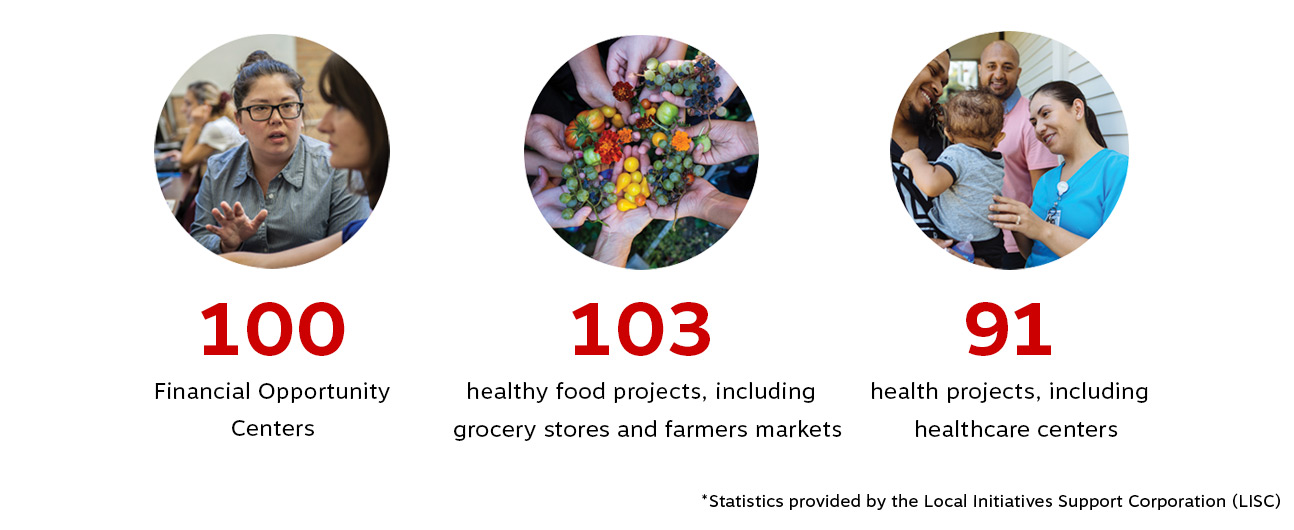 COVID-19 has forced several small businesses to temporarily shut down and some are at serious risk for having to close permanently, especially in underinvested communities that were already struggling. Unfortunately, this means many local businesses are having to lay off local employees, leaving several without paychecks, further hurting the community's economy.
To help these underinvested communities, LISC created the Rapid Relief and Resiliency Fund to ensure they get the financial support they need to recover. LISC hopes to raise $100 million in grants, loans and other investments to help ensure both urban and rural communities across America.  
With over 2,500 local partners nationwide who know their communities, this fund will help thousands of residents with rent, food, childcare, and other basic needs. Specifically, the Rapid Resilience Fund helps communities with rent and utilities, payroll, outstanding debt to vendors, upgrading technology infrastructure for remote delivery of services, emergency cash assistance for clients most in need and other immediate operational costs.
To help LISC achieve their goal, Staples Promotional Products  created the Unity for Community™  collection to support LISC. U4C products create awareness and funding for LISC's mission to help small businesses and communities recover from COVID-19. At least $10 from every tee, cap and bag sold becomes a LISC-administered grant.

Visit https://u4c.corpmerchandise.com to browse the U4C collection. If you'd like to donate directly to LISC's Rapid Relief & Resiliency Fund, please donate here.