We know what you're thinking – work and sleep don't sound like a preferred combination. However, a good night's rest is crucial for employee health.
Sleep is essential for productivity, health, social interactions, and many other basic human needs. Getting enough quality sleep at the right time helps you function normally throughout the day. Those coworkers who take longer to finish tasks, have a slower reaction time, and regularly make mistakes may just be in need of an extra hour or two of sleep at night to help increase better work practices.
So how does one inspire their employees to get more rest after leaving the office? Little everyday products can help encourage healthier sleep habits.
Show you care about employee health 24/7 by providing useful swag that will relax and restore the mind and body after work.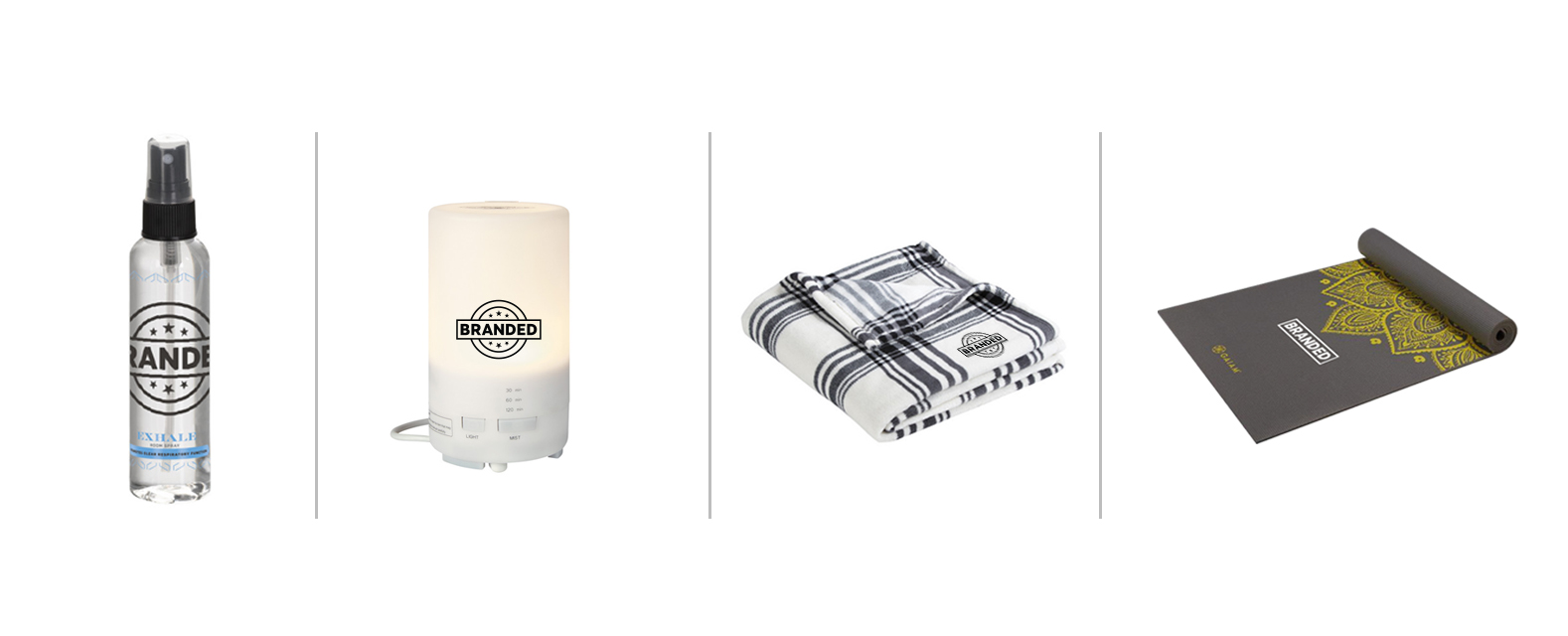 Essential Oil Infused Room Spray
Personalized air fresheners like Cloud 9 and Tranquility can help support a calm environment.
Electronic Aroma Diffuser
If your coworkers have shown interest in essential oils, this diffuser is the perfect gift for work or home. Just plug it in and experience instant relaxation.
Blanket
Who wouldn't want to cuddle up under the softest blanket to avoid the late-night chills?
Premium Citron Sundial Yoga Mat
Promote a healthy mindset post-work and pre-sleep with a Gaiam yoga mat! Yoga is the perfect activity for those employees who work desk jobs or don't get a lot of activity throughout the day.
Another key aspect of a good night's rest is getting out enough energy through the day. Cultivate a prepared attitude toward sleep with products that are proven to build immunity and release energy.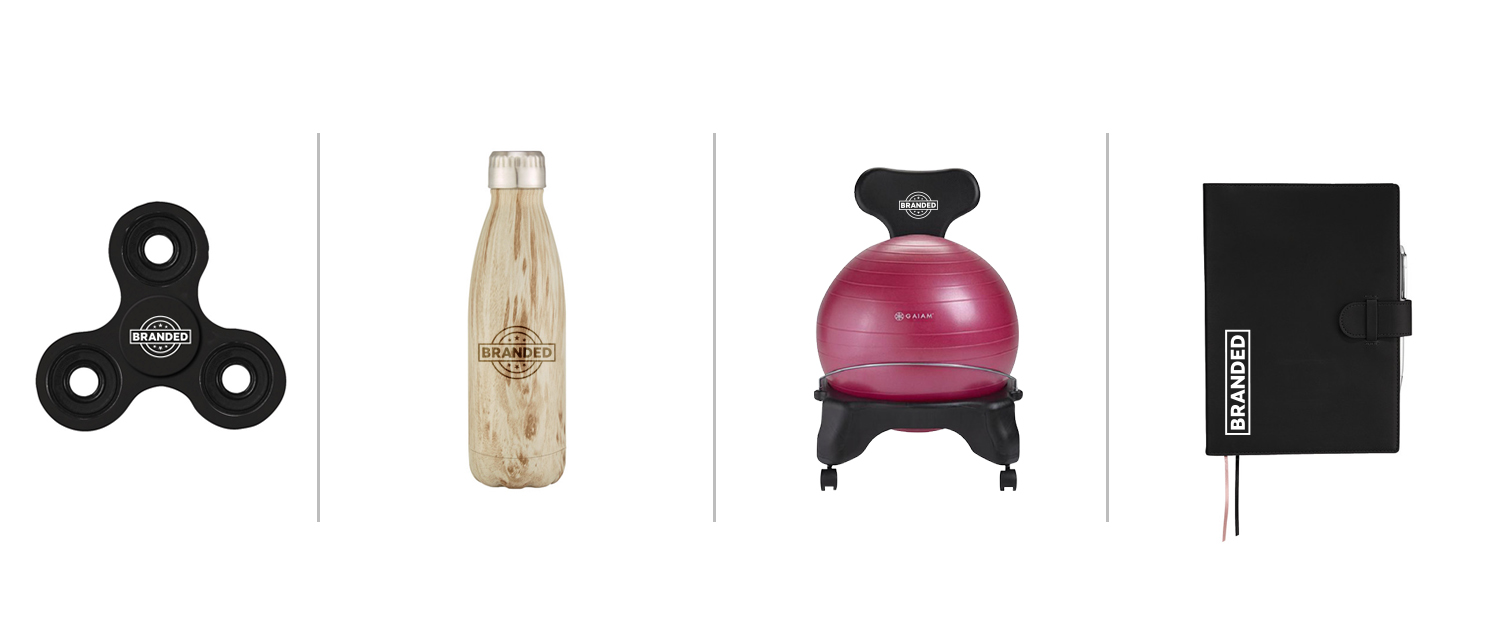 Fidget Spinner
Though it's little, playing with a fidget spinner relaxes the mind and the subtle body movement maintains some physical activity to counteract a sedentary lifestyle.
Water Bottle
Going to bed even somewhat dehydrated can lead to nocturnal leg cramps and snoring yet drinking water right before bed can also be disruptive to your sleep through the night. Having a bottle on hand at work at all times is perfect for hydration all day, and better-quality sleep at night.
Gaiam Classic Balance Ball Chair
A product that assists with balance, prompts a good posture and makes the work day a little more fun is just what your coworkers need. Sitting on a stability ball burns more energy during the day, and will help in the long run.
Journal
A restless mind will impact your quality of shuteye. Healthy organization and old-fashioned note taking can help employees feel on-task and avoid taking work home at night.
Speak with your dedicated Staples Representative to place an order. Don't have a Staples Representative, call 1.800.369.4669 or email scs@staples.com.