No matter how you can celebrate this year, use June as an opportunity for your brand to honor the LGBTQ community during Pride Month.   
Pride is about more than parties and parades. Celebrations will still be a little different this year, but it's still important for brands to show employees, customers and more that they support the community. Learn more about how your brand can recognize and honor members and allies of the LGBTQ community during Pride Month.  
How is Your Brand Celebrating Pride? 
Regardless of what happens with COVID-19 over the next few months, events commemorating the 1969 Stonewall Riots are essential traditions for LGBTQ communities. Keeping health and safety concerns in mind, cities across the country are reimagining pride this year planning primarily virtual, hybrid and even a handful of in-person events and parades this year.  
Providing a creative and memorable experience can make the audience feel connected no matter how they are able to celebrate. Participating in social media trends, hosting online parties or distributing rainbow-themed swag are all great ways to show support to all members and allies of the community. Audience members will appreciate all your brand's efforts and see you as a fellow ally willing to support and participate in the community.  
Inclusion & Diversity at Staples Promo 
Encouraging open discussions and creating safe spaces to support equality both in and out of the workplace is a great way for brands to show the world and their associates that they are proud to be an ally. 
Staples as an organization has Business Resource Groups which play an important role in supporting and sustaining our commitment to Inclusion & Diversity. These programs give employees the tools and resources to feel comfortable sharing their point of view and show how much their hard work and dedication is appreciated. 
Out @ Work 
No matter the topic of conversation, we believe it's important to create an environment that celebrates diversity. At Staples Promo, we work hard to provide our team with resources to educate and inform and celebrate diversity both in and out of the workplace. 
Out @ Work is one of the inclusion and diversity groups that we utilize as a network for members and allies of the LGBTQ community. This program provides educational resources, functions as an advocate for our associates and acts as a trusted advisor to our organization from an LGBTQ perspective. Staples host and participate in informal and formal events including social lunches, guest speakers, virtual events, video series and discussion panels.  
Rock the Rainbow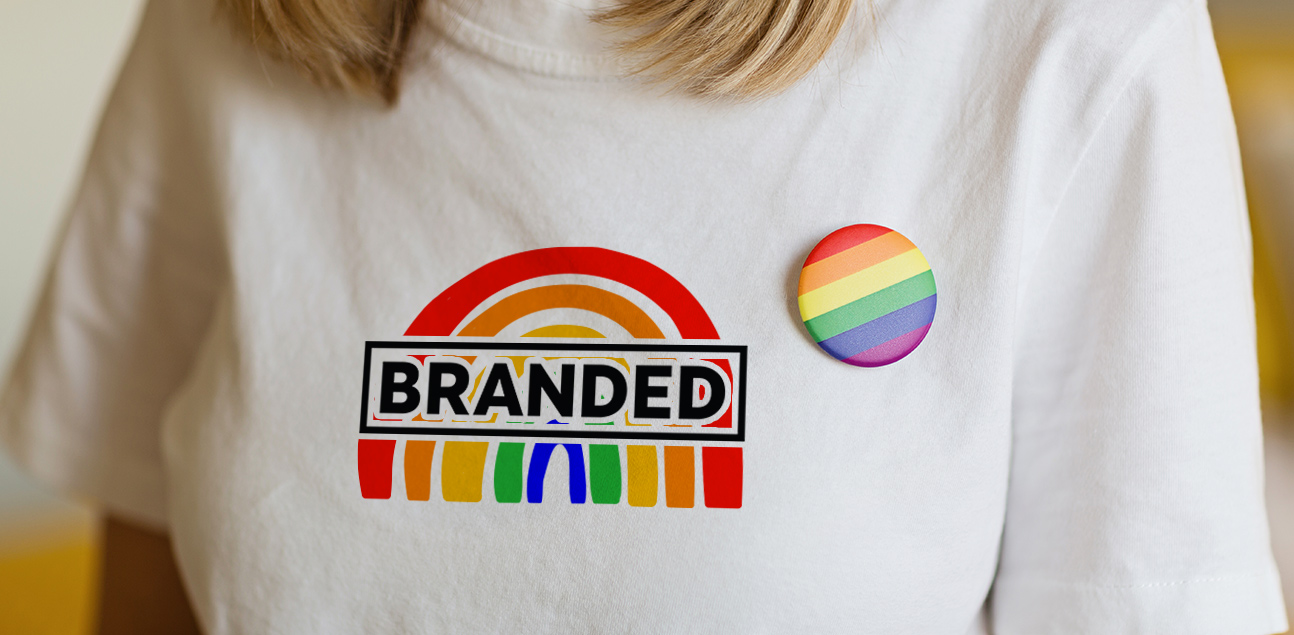 With our new customization features, it's easier than ever to create branded pride gear. Simply upload your artwork or logo to see a sample of the finished product.  
For more information on the history of pride month and how your brand can celebrate, read our blog, Show Your Pride for more inspiration on how your brand can "rock the rainbow."   
We're here to help. If you have any questions, please contact 1.800.369.4670 or email scs@staples.com to learn more.